Your Benefits
Reliable position determination and navigation even in highly demanding ambient condition, thanks to the enclosure rating up to IP 67, integrated heating, and vibration resistance
Compact size – suitable even for use in small vehicles
Precise, fast collection of spatial contour data and/or simultaneous determination of reflector data in real time
Integrated evaluation of measured data reduces computing load in the vehicle computer
Excellent flexibility, as guided-track control is possible even in areas without reflector marks


Overview
The NAV2xx 2D LiDAR sensors also work with precision and reliability in small and medium-sized vehicles. Thanks to its integrated heating, excellent vibration resistance, and enclosure rating up to IP 67, the NAV2xx even satisfies requirements for use outdoors or in cold storage. Priced to ensure outstanding value for money, the 2D LiDAR sensors support scanning ranges of up to 30 m on reflectors and up to 50 m on spatial contours. When combined with raw data collection, the technology even allows guided track-controlled vehicles to travel in areas where it is not possible to apply reflector marks (automated truck loading or block storage areas, for example). Integrated evaluation of measurement data reduces computing load in the vehicle computer – ensuring reliable position determination in real time.
At a glance
Integrated data evaluation for determining reflector positions
Large working range on reflector (30 m), 10% remission (18 m), spatial contours (50 m)
Large detection angle
High scanning frequency with low angular resolution on reflectors
High resistance to temperature thanks to integrated heating and IP 65 / IP 67
Advantages

NAV series – Precise measurement of natural landmarks (contour data) right through to localization based on detected reflector positions – flexibility of today.
Today's LiDAR-based localization systems for automated guided vehicle (AGV) systems or autonomous mobile robots (AMR) determine their current position based on ambient data. They do this using contour data (natural landmarks) or also the position data of installed reflectors. Vehicle speed, surface characteristics of the vehicle's route, or frequently changing (dynamic) ambient conditions necessitate so-called mixed mode operation in some areas.
The sensors in the NAV series offer a special feature: The acquisition of contour data and optional simultaneous detection of reflector positions are supported in the same variant. This combines the advantages of both technologies for localizing autonomous vehicles in industrial environments.


Rugged and reliable measurement data acquisition meets flexibility: The output logs of the NAV product family make it possible to utilize the raw data, reflector positions or also the current vehicle position.

Reliability and flexibility – the right characteristics for effectiveness and success have been combined in the NAV product family
The 2D LiDAR sensors in the NAV product family from SICK meet the current requirements on modern automated guided vehicles (AGVs): A reliable measurement technology that is fit for everyday use is the basis for success and profitability in many industrial applications.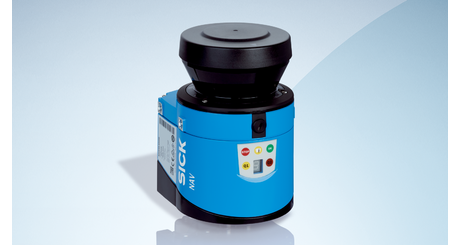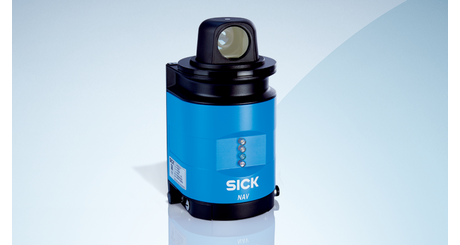 Reliable position determination thanks to a rugged measurement technology based on customizable data logs – the NAV product family from SICK.

Die Geräte der NAV2xx-Variante bieten etablierte Technologien für die Lokalisierung kleinerer und mittlerer autonomer industrieller Fahrzeuge. Das Ergebnis sind robuste und dennoch kompakte 2D-LiDAR-Sensoren, die ihresgleichen suchen: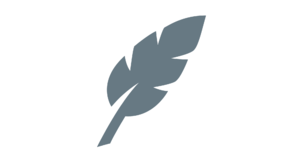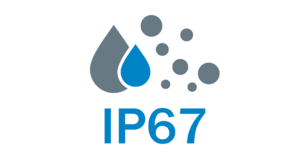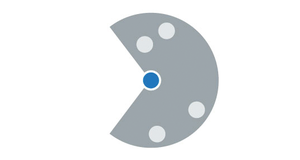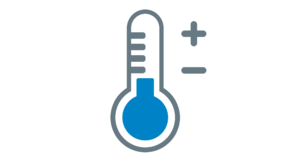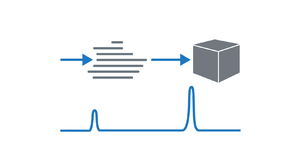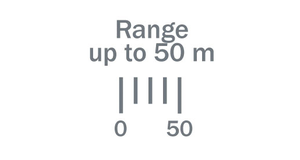 The NAV product family provides a high level of application flexibility thanks to customizable algorithms right through to device variants that are also suitable for outdoor areas. NAV – the right choice!
Technical data overview

Technical data overview

Application
Indoor / Outdoor

| | |
| --- | --- |
| Aperture angle | |
| Horizontal | 270° |

Angular resolution

0.25°, on raw / contour data

0.001°, on reflectors

Working range
0.5 m ... 50 m, 30 m on reflectors

| | |
| --- | --- |
| Scanning range | |
| At 10% remission | 18 m |
| At 90% remission | 50 m |

Scanning frequency
≥ 25 Hz
Ambient operating temperature
–30 °C ... +50 °C
Weight
1.1 kg
All technical data can be found accompanying the individual product