Your Benefits
Precise, fast collection of spatial contour data and/or simultaneous determination of reflector data (managing up to 12,000 reflectors) in real time
Integrated evaluation of measured data reduces the computing load in the vehicle computer, minimizing power consumption and reducing operating costs
High flexibility, since line guidance is also possible in areas without reflector marks, and routes can be easily modified using teach-in mode
Precise measurements in harsh industrial environments thanks to IP65 housing for indoor applications
High angular resolution for gap-free scanning even under difficult conditions
Hardware synchronization output ensures precise control


Overview
The 2D LiDAR sensors in the NAV product family provide the highest level of performance for the navigation of automated guided vehicles (AGVs). The unrestricted spatial location of positions is performed using reflector marks and provides the AGV with maximum flexibility by virtually changing the route in the vehicle computer. NAV 2D LiDAR sensors provide highly accurate spatial contour data about distance, angle, and remission, as well as reflector data, at high speed over a scanning path of up to 360 degrees. Multiple measurements made on each reflector are converted into precise reflector coordinates. This information makes it possible to transmit the precise vehicle position to the vehicle computer, even if ambient conditions change. The combination of spatial contour data and reflector data (mixed-mode navigation) enables line-guided vehicles to travel in areas where it is not possible to position reflector marks (automated truck loading or block storage areas, for example).
At a glance
Mixed-mode navigation provides both spatial contour data and reflector data
Long scanning range: up to 70 m on reflectors (up to 35 m on black targets)
High internal computing power and individual AGV configuration
Measurement, navigation, and determination of position with highest level of precision from three visible reflectors
Angular resolution of up to 0.1 degrees
Navigation, spatial and contour data, reflector marks, angular position and/or raw data collection
&nbsp
Industry 4.0 is picking up speed: Automated flexibility for mobile vehicles and carts
Our modular solutions portfolio for mobile platforms now makes it possible to implement line guidance, navigation, positioning, environmental recognition, security and load handling with ease.
Advantages

NAV series – Precise measurement of natural landmarks (contour data) right through to localization based on detected reflector positions – flexibility of today.
Today's LiDAR-based localization systems for automated guided vehicle (AGV) systems or autonomous mobile robots (AMR) determine their current position based on ambient data. They do this using contour data (natural landmarks) or also the position data of installed reflectors. Vehicle speed, surface characteristics of the vehicle's route, or frequently changing (dynamic) ambient conditions necessitate so-called mixed mode operation in some areas.
The sensors in the NAV series offer a special feature: The acquisition of contour data and optional simultaneous detection of reflector positions are supported in the same variant. This combines the advantages of both technologies for localizing autonomous vehicles in industrial environments.


Rugged and reliable measurement data acquisition meets flexibility: The output logs of the NAV product family make it possible to utilize the raw data, reflector positions or also the current vehicle position.

Reliability and flexibility – the right characteristics for effectiveness and success have been combined in the NAV product family
The 2D LiDAR sensors in the NAV product family from SICK meet the current requirements on modern automated guided vehicles (AGVs): A reliable measurement technology that is fit for everyday use is the basis for success and profitability in many industrial applications.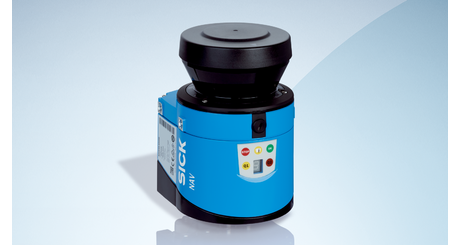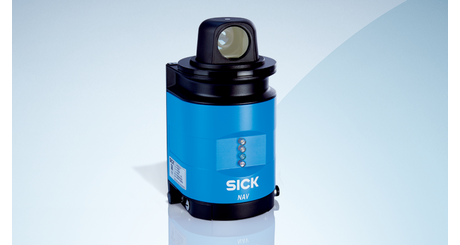 Reliable position determination thanks to a rugged measurement technology based on customizable data logs – the NAV product family from SICK.

The devices in the NAV3xx product family are characterized by their high flexibility and suitability for a wide variety of applications. Whether it be raw data, the position of the reflectors, or even the precise actual position of the vehicles that needs to be determined: The devices in the NAV3xx series are up to the challenge and collect reliable data throughout an entire area up to a maximum distance of 250 meters.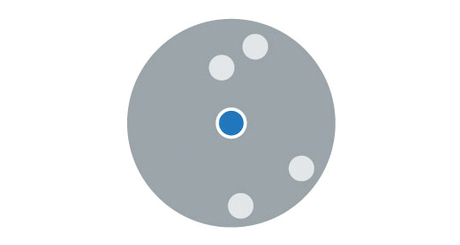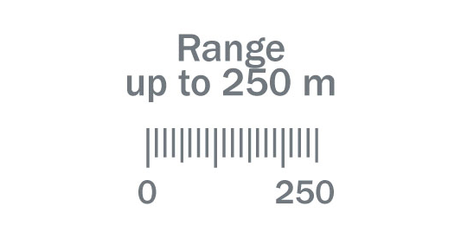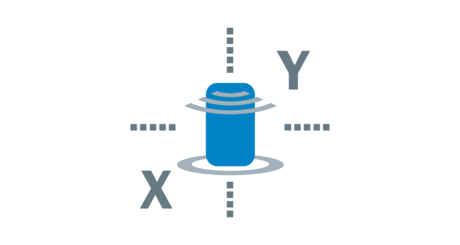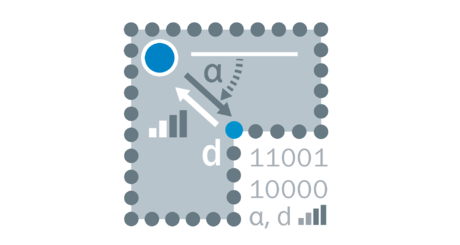 NAV3xx - The right solution when you need a large scanning range and, at the same time, reliable detection of ambient data.
Technical data overview

Technical data overview

Application
Indoor
Integrated application
Navigation

| | |
| --- | --- |
| Aperture angle | |
| Horizontal | 360° |

Angular resolution

0.125°, 1.875°, 0.25°, 0.375°, 0.5°, 0.75°, 1°, Interlaced: 0,0625

0.25°

Working range
0.5 m ... 250 m, 0.5 m ... 70 m on reflectors

| | |
| --- | --- |
| Scanning range | |
| At 10% remission | 35 m |
| At 90% remission | 100 m ... 120 m |

Scanning frequency
5 Hz ... 20 Hz, 8 Hz, ± 5 %
Ambient operating temperature
0 °C ... +50 °C
Digital outputs
1 (digital)
Weight
2.4 kg
All technical data can be found accompanying the individual product