We develop the future. You learn how it works.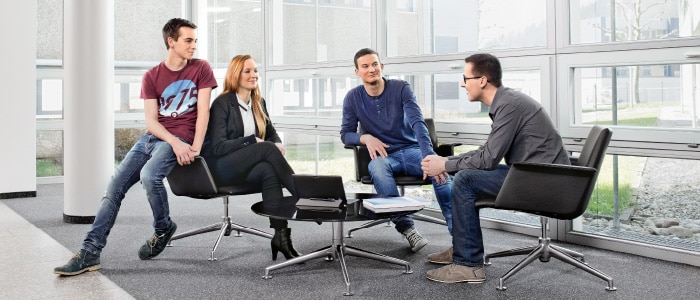 No end of ideas for the start of your career.
The future emerges from a constant flow of new technological solutions. Help us shape this future! Our apprenticeships and work/study possibilities give you an outstanding opportunity to find and secure your place in the world of work. At SICK, you will experience – and contribute – something out of the ordinary. You will get to know various sectors of our company and will contribute your creativity from the very outset.
Whatever area you decide you want to train in: You can rely on our complete support. We will do our best to help you achieve the best possible qualification. To do this – as in everything we do – we will adhere to the core values of our corporate culture.
Independence: This means that right from the beginning, we like to give people responsibility, create the space necessary for independent thought and encourage successful personal development.
Innovation: This means that we want to enthuse you with the idea of taking new paths and contributing new ideas. And we give you the freedom to do just this.
Leadership: For us, this means offering you the best possible training and committing ourselves to supporting and accompanying your development.
Discover what the future has in store for you at SICK: And make the most of your opportunities.
TOP