Foreign Object Detection System
Foreign Object Detection System
Quality control systems
Foreign Object Detection System
Your Benefits
Detects very small foreign objects of various shapes, e.g. screws, nuts and tools
Reliable and accurate testing, even for challenging surfaces with different colors, structures and textures. Suitable for light, dark, smooth, ribbed, calotted, glossy, matte and other surfaces
No additional illumination required
Visualization of results
Additional detection tasks can be integrated, e.g. screw detection
Quick and easy change of test objects

Overview
The Foreign Object Detection System is a quality control system for detecting foreign objects on simple surfaces, but also on demanding surfaces such as high-voltage batteries. The scalable system makes it possible to test a wide range of surfaces, regardless of their structure, texture and color. 3D cameras and the laser triangulation method ensure consistently high inspection quality. It maps surfaces three-dimensionally, thus detecting even the smallest foreign objects of the most varied shapes. In addition, customer-specific requirements can be integrated into the system, such as the detection of missing or incorrectly positioned screws.
At a glance
Optical testing system for foreign object detection based on the laser triangulation method
Scalable system setup with Ranger 3D vision cameras from SICK for 3D imaging
SICK AppSpace environment for customer-specific applications
Recipe management
Display for data visualization
Advantages

Three-dimensional object recognition for demanding detection requirements
The system works using the laser triangulation principle, which enables precise detection of foreign objects based on 3D images of the test object. It allows for reliable inspection of simple and challenging surfaces and is not sensitive to changes in texture and color. A typical inspection period lasts about 25 seconds*.
*(BEV 2,200 mm long × 1,700 mm wide)
The detection tasks of the Foreign Object Detection System can optionally be extending by functionality for recognizing screws and detecting adhesive and sealant beads. Both of these contribute to a reduction in the false positive rate and can be integrated without any additional hardware.


Detection of foreign bodies in the millimeter range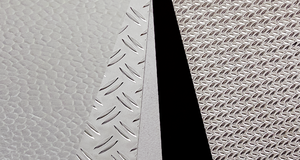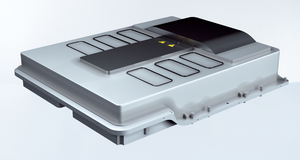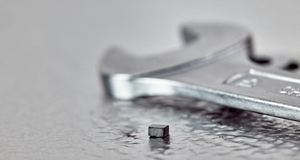 Three-dimensional object detection enables reliable inspection of simple and complex surfaces and therefore the precise detection of a wide range of foreign objects.

Optimal system performance
The system delivers reliable inspection results by flexibly adapting the optics to different requirements, for example using different laser colors and focal lengths. Individual test criteria and test regions can be stored and called up depending on the production processes to quickly and easily change test objects. It does not matter whether the test objects are transported with automated guided vehicle systems or other common conveyor technologies.
High-performance system components customized to the application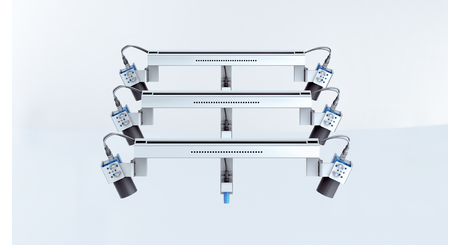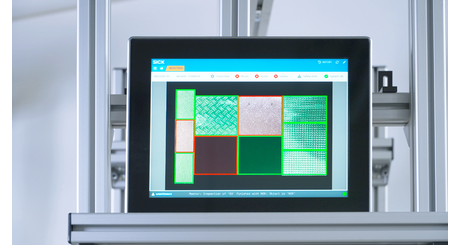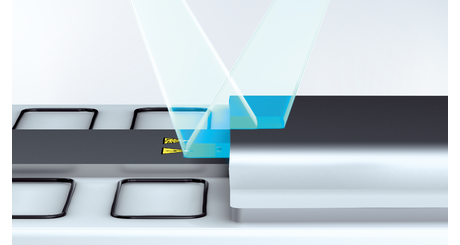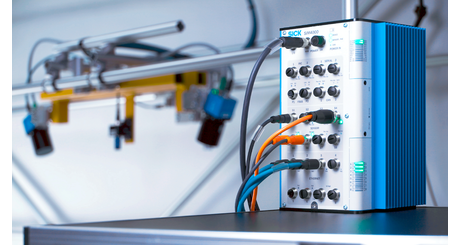 The powerful system components can be individually aligned to the application, delivering optimum performance for reliable test results.
Technical data overview

Technical data overview

Applications

Cushion superstructure

Occlusion compensation (in scan direction)

Small superstructures

Layer compensation

Center tunnel

Calotted surface

Industries
Automotive and parts suppliers
Functional principle
Laser triangulation
Minimum object size
4 mm x 4 mm x 2 mm (Foreign object to be detected, depending on application)
All technical data can be found accompanying the individual product