Certified Functional Safety Application Expert Training (CFSAE) - SGS-TÜV Saar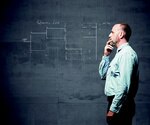 Part No: 1610643
Next Date: Please register your interest for further information
Venue: St Albans
Fee: £2350.00 + VAT for course, £300.00 + VAT for exam (optional)
Manufacturers or operators are fully responsible for the safe operation of their machines and systems.
Do you ensure the safety of your employees in your company?
With years of experience as an application engineer, systems integrator, developer, safety specialist or machine safety expert, you can qualify for the "Certified Functional Safety Application Expert (CFSAE) - SGS-TÜV Saar".
The training is aimed at you, as an experienced person, and is conducted by experts. Discuss the topics of functional safety at all levels with them.
After the training you have the option to take the exam for the CFSAE TÜV certified (SGS-TÜV Saar) and to receive the corresponding certificate.
At a glance
European guidelines
Standards: ISO 13849, IEC 61508 and IEC 62061
Risk assessment
Safety functions on machines
Selection and evaluation of protective devices and safety components
Requirements for the implementation of protective devices
Circuit technology
Verification and validation of protection functions
Your benefit
On an equal footing with experts you will experience the exchange and discussions on security issues
After passing the exam, you will receive a certificate from SGS-TÜV Saar GmbH
You may use the title "Certified Functional Safety Application Expert (CFSAE) - SGS-TÜV Saar" on your business card
Aims
You can safely apply the requirements of functional safety standards
You can choose the appropriate risk-reducing measures of functional safety justified
You implement the necessary steps for documentation and quality
TOP