Safety encoders
AFS/AFM60S Pro
Safe, easy, flexible: Encoders for safe positioning
Your Benefits
Certified safety product that ensures the best possible protection for persons, machinery, and systems
Easy handling of safety functions with complete solutions from SICK: Safe positioning with the AFS/AFM60S Pro and the FX3-MOC1 motion control module of the Flexi Soft safety controller
Positive and non-positive connections for mechanical reliability
Safety into the future: Meets the safety requirements on encoders (SR) in accordance with IEC 61800-5-3
Different configuration and connection options for high levels of flexibility and straightforward implementation
Suitable for applications with small installation spaces


Overview
Safe, easy, flexible: Encoders for safe positioning
The AFS/AFM60S Pro is an absolute encoder for functional safety. It meets the very stringent test criteria according to IEC 61800-5-3 and is a certified safety product up to SIL3/PL e. The absolute encoder supports the safety functions in accordance with IEC 61800-5-2 and impresses in particular with its safe positioning function. Thanks to the high enclosure rating and large temperature range, the AFS/AFM60S Pro can be used in harsh environments. With its SSI and sin/cos interface, it can be easily integrated into a range of different controls. In doing so, singleturn resolution, counting direction and other parameters can be adapted individually. The integrated error memory detects important ambient data which provides support during installation and maintenance.
At a glance
Certified up to SIL3 (IEC 61508, IEC 61800- 5-3), PL e (EN ISO 13849)
Single- or multiturn encoder with SSI and sin/cos interface
Programmable, integrated error memory
Solid or hollow shaft encoder, mounting with key
Cable connection, M23 or M12 male connector
Operating temperature range: −30 °C ... +95 °C
Advantages

Certified safety product
The AFS/AFM60S Pro safety encoder stands for functional safety and fulfills very high safety requirements. The encoder is certified for applications up to SIL 3 / PL 3 and supports safety functions that conform to IEC 61800-5-2. The AFS/AFM60S Pro therefore guarantees safe positioning in stationary and mobile applications.
One thing is clear: The AFS/AFM60S Pro is safe.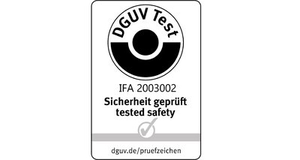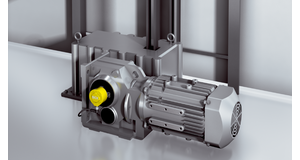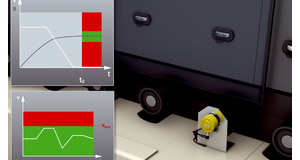 Simplify the certification process for your system: The AFS/AFM60S Pro has already been certified by an external testing body and can be integrated quickly into your system.

Programmable and flexible
The AFS/AFM60S Pro allows for flexible integration into various controls with its SSI and Sin/Cos interface. It therefore has the decisive advantage of individualized adjustment of different parameters, e.g. encoder resolution and counting direction. Different mechanical variants and types of connector also increase the flexibility of the encoder.
Designed for different applications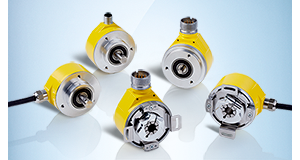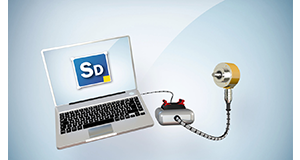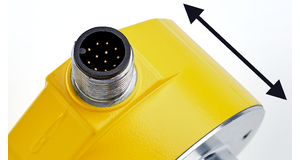 Stay flexible: The programmable AFS/AFM60S Pro offers different configuration and connection options and a wide range of uses.

Extreme mechanical reliability
The AFS/AFM60S Pro not only stands out due to its high safety integrity level. Its mechanical load capability and reliability also set standards, which has been verified by a successful examination using the latest test principles of the Institute for Occupational Safety and Health of the German Social Accident Insurance Association (IFA). The safety encoder therefore stands for very high quality and precision in every detail.
Tested in accordance with the latest test principles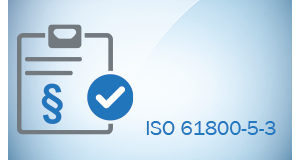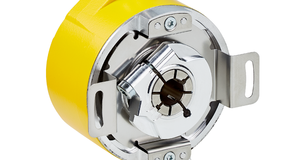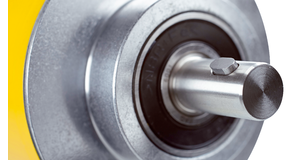 You can count on it: The AFS/AFM60S Pro stands for certified electrical and mechanical safety.

Complete package is easy to integrate
The AFS/AFM60S Pro can be implemented into systems quickly, easily and inexpensively. It makes it possible to realize safety functions for stationary and mobile safety applications in no time, especially in combination with other safety products from SICK. Thanks to the plug and play principle of the encoder, this is all very simple and offers the advantage of aligned safety products, for example for the implementation of complete solutions in the field of Safe Motion Control.
Safety encoders such as the AFS/AFM60S Pro play an important role when integrating innovative safety concepts for safe movement monitoring of machines and systems. For instance, the encoder is ideally aligned to the Flexi Soft safety controller, and the two devices create a powerful safety solution when used together: Safe Motion Control from SICK. It enables a very high level of safety and increases the efficiency of machines and systems at the same time.
How does Safe Motion Control achieve this combination of safety and efficiency? Precise differentiation of dangerous and safe machine movements at all times: The Flexi Soft safety controller monitors sensor signals and makes it possible to assess a dangerous state. If no hazard exists, the operator is permitted to intervene in the machine operation even during the running process – the process is not interrupted. Unnecessary machine stops and downtime are reduced in this way, increasing productivity.
Creating safe productivity – without interruptions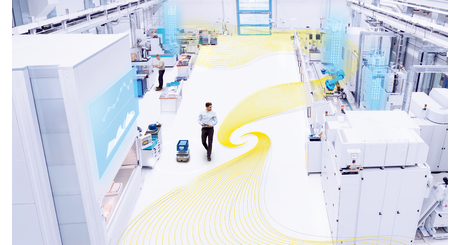 A complete safety solution from a single source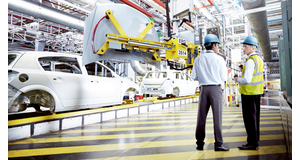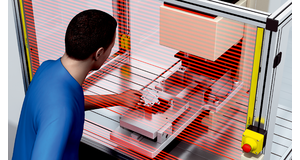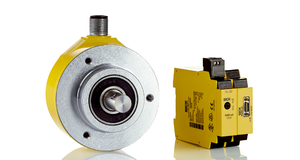 Save time and money with the simple plug and play implementation of the AFS/AFM60S Pro and the complete solutions from SICK.
Technical data overview

Technical data overview

Safety integrity level
SIL3 (IEC 61508, IEC 61800-5-3) 1)
Performance level
PL e (EN ISO 13849-1) 1)
Category

3 (EN ISO 13849-1)

4 (EN ISO 13849-1)

Communication interface
SSI
Communication Interface detail
SSI + Sin/Cos
Mechanical design

Solid shaft, Servo flange

Solid shaft, face mount flange

Blind hollow shaft

Through hollow shaft

Operating temperature range
–30 °C ... +95 °C 2)
Enclosure rating
IP65
(IEC 60529)

1) For more detailed information on the exact configuration of your machine/unit, please consult your relevant SICK branch office.
2) At operating temperature measuring point.
All technical data can be found accompanying the individual product