Safety encoders
DFS60S Pro
Safe, easy, flexible: Encoders for functional safety
Your Benefits
Certified safety solution that ensures the best possible protection for persons, machinery, and systems
Easy and practical implementation of safety functions with complex solutions using an all-in-one solution, safety functions with the Flexi Soft FX3-MOC motion control modules from SICK: safe stop 1 (SS1), safe stop 2 (SS2), safe operating stop (SOS), safe speed monitoring (SSM), safely limited speed (SLS), safe direction (SDI), safe brake control (SBC)
Positive and non-positive connections for mechanical reliability
Certified safety products reduce the scope of safety engineering
Versatile connection options for high levels of flexibility and straightforward implementation
Compact size for compatibility with applications in which installation space is limited



Overview
Safe, easy, flexible: Encoders for functional safety
Safe electrical and mechanical design, easy system implementation and flexible application possibilities. The DFS60S Pro is an incremental encoder for functional safety. It supports safety functions conforming to IEC 61800-5-2. The high enclosure rating, wide temperature range and generous ball bearing clearance are the key to enhanced durability. They make the DFS60S Pro the universal motion control sensor for stationary and mobile safety applications.
At a glance
Encoders for functional safety technology: SIL2 (IEC 61508), SILCL2 (EN 62061), PL d (EN ISO 13849)
Electrical interface: 4.5 V ... 32 V; sine/cosine 1 VPP; 1,024 periods
Clamping flange or servo flange, blind hollow shaft or through hollow shaft (assembly options with feather key)
Universal cable connection, M23 or M12 male connector, axial or radial
Enclosure rating: IP65
Operating temperature range: –30°C ... +95°C (depending on type)
&nbsp
Advantages

Safe
Mechanical safety and reliability are particularly important for safe encoders. The DFS60S Pro encoder fulfills the strictest test criteria and is a safety product certified up to SIL 2 or PL d. The DFS60S Pro supports the safety functions defined in IEC 61800-5-2 and guarantees first-class quality and absolute precision – in every detail. It boasts a precise optical scanning system and a high mechanical load capability.
SO SIMPLE YET SO SAFE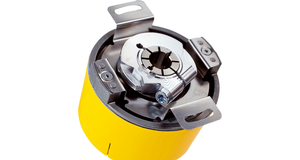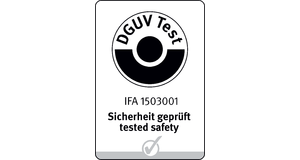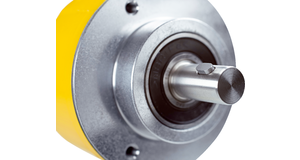 Its electronic and mechanical design ensures certified safety levels, every time.

Easy
Implementation is easy because with the DFS60S Pro, safety functions for stationary and mobile safety applications can be made available in next to no time. The significantly reduces time and costs for implementation. Particularly when the encoder is combined with safety products from SICK (optional). This is very easy to set up using the plug and play principle and gives you the benefit of coordinated safety products. It's the ideal solution for ensuring the safety of people, machines, and systems.
Easy and practical handling of safety functions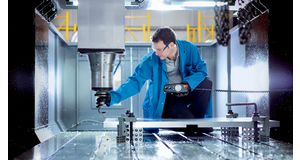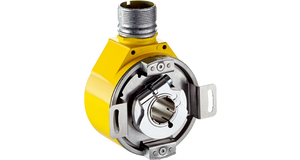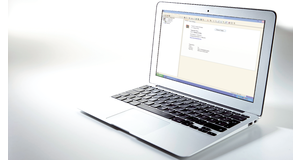 Thanks to the safety encoder, its uncomplicated system implementation and easy approval process, the safety encoder can save you money.

Flexible
Flexible use: With the DFS60S Pro and the Drive Monitor FX3-MOC, SICK is offering complete solutions for challenging safety tasks. The Flexi Soft modules can be combined in a number of different ways, making it possible to perform a wide range of functions to ensure safe drive monitoring. The DFS60S Pro is very easy to install and offers numerous mechanical and electrical facilities for connection for different mounting situations.
Flexible in use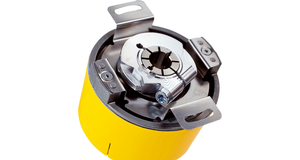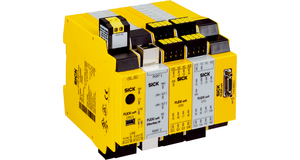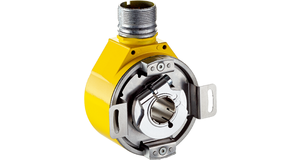 The safety encoder can be integrated into different control worlds and offers different mounting options.
Technical data overview

Technical data overview

Safety integrity level
SIL2 (IEC 61508), SILCL2 (IEC 62061) 1)
Performance level
PL d (EN ISO 13849) 1)
Category
3 (EN ISO 13849)
Communication interface
Incremental
Communication Interface detail
Sin/Cos 2)
Mechanical design

Blind hollow shaft

Solid shaft, Servo flange

Solid shaft, face mount flange

Through hollow shaft

Operating temperature range
–30 °C ... +95 °C 3)
Enclosure rating
IP65
(IEC 60529) 4)

1) For more detailed information on the exact configuration of your machine/unit, please consult your relevant SICK branch office.
2) 1.0 VSS (differential).
3) Allow for self-heating of approx. 3.0 K per 1,000 rpm regarding the permissible operating temperature.
4) With male connector and mating connector fitted minimum IP65.
All technical data can be found accompanying the individual product