Photoelectric sensors
PowerProx
Your Benefits
Reliable object detection over long sensing ranges and at large detection angles
Precise, simple adjustment using a potentiometer, teach-in button or display
Excellent functionality with IO-Link
The rugged VISTAL® sensor housing ensures high availability and a long service life
Suitable for a wide range of applications: the variants of the photoelectric sensors are designed to cover a variety of detection requirements
Compact sensors allow for significant flexibility in machine design


Overview
PowerProx MultiTask photoelectric sensors combine powerful time-of-flight technology with compact sensor housings, giving machine designers maximum flexibility. They reliably detect objects that are traveling at high speed, small and flat objects, and jet-black or shiny objects at sensing ranges between 5 cm and 4 m, including at large detection angles. The WTT2SL, WTT4SL, WTT12L, WTT190L and WTT280L variants of the photoelectric sensors are designed to meet different requirements and provide the ideal solution to overcome any challenge.
At a glance
Time-of-flight technology
Laser class 1, red and infrared light
Sensing range: 5 cm to 4 m
Very small background range: 6 mm
Switching frequencies of up to 1,000 Hz
The option of up to three adjustable digital outputs or one IO-Link analog output: for up to eight switching points, distance value and smart sensor functionality
&nbsp
Working together as equals
Thanks to sensors from SICK, robots perceive more precisely. For all challenges in the field of robotics: Robot Vision, Safe Robotics, End-of-Arm Tooling, and Position Feedback.
Find out more
Advantages

Large sensing range in a small housing
The PowerProx detects large areas at a maximum distance of up to 4 m. The sensors are resistant to background reflections and therefore offer maximum reliability. In addition, the compact housing makes the PowerProx a space-saving detection solution for large distances.
Complete monitoring with the most advanced time-of-flight technology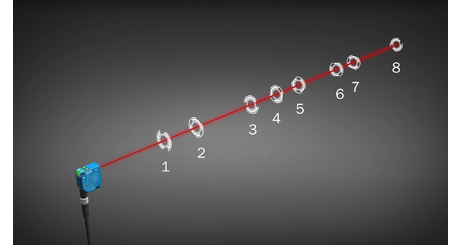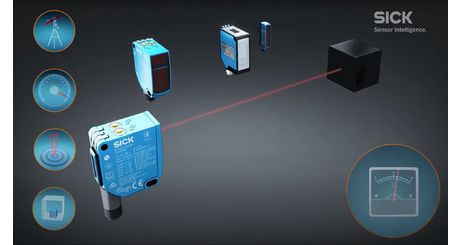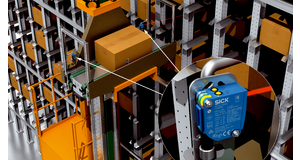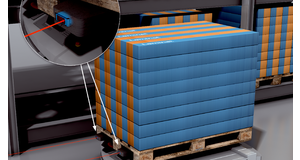 Safe detection: Even at large distances and with ambient light exposure, the PowerProx detects objects reliably.

Exact detection results in any position
More power isn't possible: The PowerProx achieves outstanding detection results thanks to excellent optics and beam paths. Extreme angles and changing object surfaces are also no problem. The receiver elements of the photoelectric sensor are resistant to background reflections and ambient light.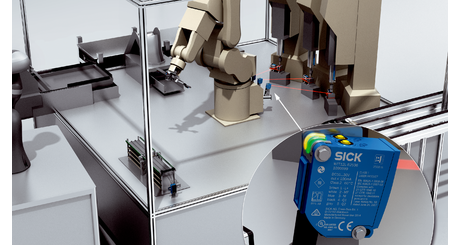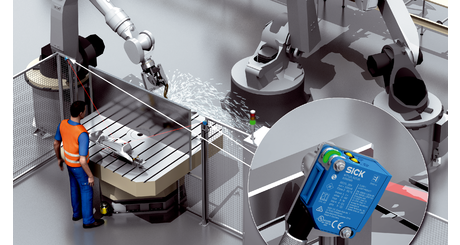 Very high precision: The PowerProx delivers reliable detection results even with jet-black, glossy or changing object surfaces as well as very small and flat objects

Adapted specialists for any application
Everything under one "roof": With the PowerProx, high-precision time-of-flight technology is now available for a wide spectrum of applications for the first time. The reliable detection of very small objects, fast processes or detection over large sensing ranges is no problem for the PowerProx. Corresponding variants offer maximum detection reliability for objects with strongly reflective surfaces. And when space is tight, the very compact WTT2SL and WTT4SL variants ensure maximum performance in a miniature format.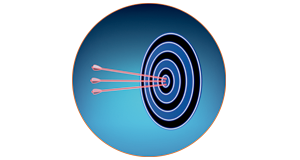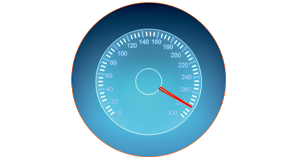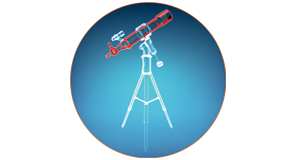 Maximum flexibility: The PowerProx has the right sensor solution for any range of applications, no matter whether very fast, accurate detection or detection at large sensing ranges is required
Reliable detection at high speeds
Processes are getting faster and faster in countless industries. The high switching frequency and quick signal processing of the PowerProx enables powerful detection even at high tempos. In doing so, the photoelectric sensor laser beam detects even high-gloss or jet-black objects at large detection angles.

Very fast tempo: The PowerProx reliably detects objects and edges with nearly no delay, even at high process speeds in production and logistics.
Technical data overview

Technical data overview

Dimensions (W x H x D)

20 mm x 49.6 mm x 44.2 mm

17.6 mm x 46.5 mm x 34.1 mm

17.4 mm x 45.6 mm x 34.7 mm

12.2 mm x 41.8 mm x 17.3 mm

7.7 mm x 27.5 mm x 13.5 mm

23.5 mm x 76 mm x 55.8 mm

Light source
Laser
Type of light
Visible red light / Infrared light
Enclosure rating
IP67
Housing material
Plastic
Adjustment

Potentiometer

Teach-in button

Cable
All technical data can be found accompanying the individual product