Safe series connection
Flexi Loop
Your Benefits
Reduce costs by reducing the number of inputs required on the safety controller and simplifying the wiring
Use Flexi Loop on modular machines and over long distances
Easily retrofit existing machinery
Quickly calculate the performance level
Configure the device nodes intuitively
Perform troubleshooting quickly thanks to detailed status information
Integrate Flexi Loop seamlessly into safety controllers from SICK


Overview
The Flexi Loop safe series connection allows you to connect up to 32 safety sensors up to PL e: With the Flexi Loop components, connecting safety locking devices, pushbuttons and lights to the safety controller is very simple. All sensors are directly supplied with voltage and connected via M12 standard cables. Sensors with OSSD outputs can be combined regardless of the manufacturer. The safety relays and Flexi Classic are either connected directly or via the master node. Easily configure Flexi Loop on a programmable safety controller using software. Flexi Loop offers consistent diagnostics both in the software and on the device itself.
At a glance
Safe series connection of up to 32 sensors regardless of the manufacturer
Up to 100 m in cable length between the sensors
IP65 and IP67 enclosure rating
Integration via M12 standard cable
Individual monitoring of the sensors up to PL e
Detailed diagnostic information
Direct voltage supply
Advantages

Safe in series thanks to sophisticated device concept
The Flexi Loop safe series connection can wire up to 32 sensors together. The total wiring length can be up to 3,000 m with the right Flexi Loop nodes. Simply choose between 4 evaluation nodes and connect them to a diagnostic node. You only need one input on the safety controller for the entire safe series connection. This saves you time and money during installation, but also when exchanging devices.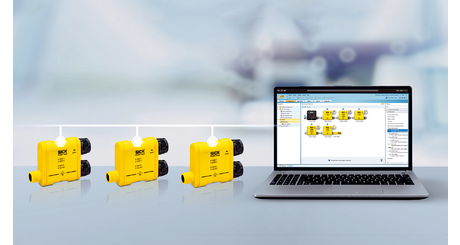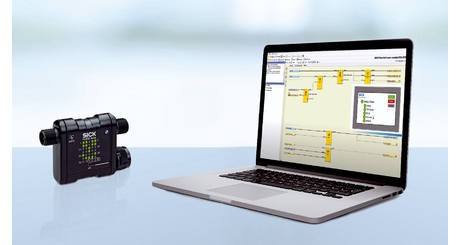 Easy wiring, fast configuration and comprehensive diagnostics

Countless combination options
The Flexi Loop safe series connection is not only an asset for safety switches. It can also be used to combine light curtains and other safety sensors, no matter the manufacturer. Safety sensors on spatially separated system parts can be easily integrated into systems with the help of Flexi Loop. This ensures efficient machine design. The safe series connection facilitates evaluation of sensor data.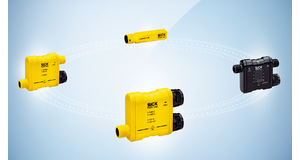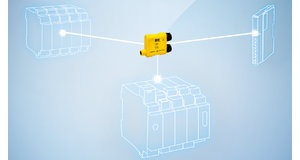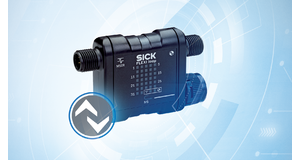 Connecting sensors in series to enable versatile use
Technical data overview

Technical data overview

Safety level
PL e, SIL3, SILCL3
Suitable for

Flexi Classic

Flexi Soft

Safety device connection

For safety sensor with dual-channel OSSD outputs

For dual-channel equivalent electro-mechanical safety switch (EMSS)

Structure of a Flexi Loop cascade

Modular

1 ... 32 Flexi Loop nodes

0 ... ∞ Flexi Loop accessory nodes

1 Flexi Loop terminator

Enclosure rating
IP65, IP67
Ambient operating temperature
–25 °C ... +55 °C
All technical data can be found accompanying the individual product