Process gas analysis systems (PGA)
SCPS
Gas analysis under the harshest conditions, directly on rotary kilns
Your Benefits
Prevention of system downtimes due to timely detection of problems in the process
Uniformly high product quality thanks to process control
Lower energy costs due to an optimized combustion process
Rugged and proven technology for minimal maintenance work
High system availability due to harmonized components from a single source
Quick and capable assistance thanks to remote access and an experienced service team that is active all over the world

Overview
Gas analysis under the harshest conditions, directly on rotary kilns
The SCPS process gas analyzer system is used for gas measurement directly on rotary kilns. Rugged sample probes, effective cleaning mechanisms combined with hot or cold extractive analyzer systems and flexible remote maintenance - SICK is the only manufacturer that delivers the whole portfolio of products from a single source. The analyzers are configured to measure not only the important combustion parameters O2, CO, CO2, NO and, if applicable, CH4, but also process parameters such as SO2, HCL and NH3. Thanks to their minimal maintenance, maximum availability, and precise measured values, the SCPS system really shines, especially when it comes to combustion with high levels of sulfur or chlorine.
At a glance
Simultaneous measurement of all relevant gas component such as O2, CO, CO2, NOx, CH4, SO2, HCL, NH3
Rugged and cooled sample probes, can be used up to 1,400 °C and 2,000 g/m³ dust
Up to 98% availability of the complete system
Quick service thanks to remote maintenance
Advantages

Precise process gas analysis
More precise process gas analysis means better optimization for combustion processes and quality assurance. SCPS offers analysis options for any requirements.
The composition of the process gas has a critical influence on the efficiency of the combustion process, the quality of the brick being created and the availability of the system. The SCPS analyzer systems reliably and accurately determine the concentration of all gas components required for the customer. This is true whether the measurement process is a traditional cold/dry extractive process or the hot/wet extractive process that is optimal for alternative fuels.
The right measurement procedure for any fuel


The right process optimization analysis for any requirement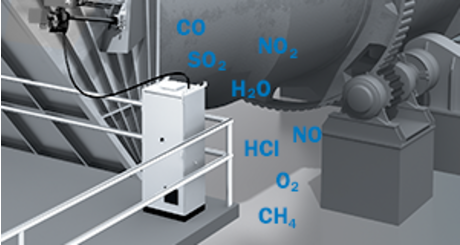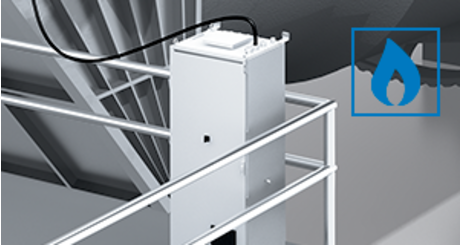 The versatile SCPS analyzer system allows you to give energy efficiency, product quality and system availability a reliable, permanent boost. The result: You gain competitive advantages.

Rugged probes, cunning technology
The combination of highly resistant material and technology that has been optimized for its application allows measurements to be taken with reliable precision—even in tougher environments.
Long downtimes in harsh environments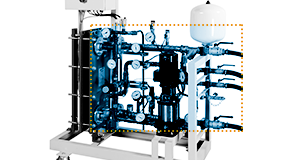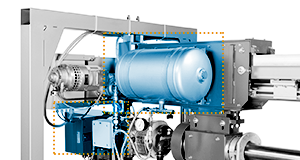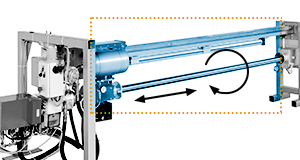 The effective cooling and cleaning technology of the SCPS allows you to cut down on maintenance efforts and minimize unplanned downtimes, saving you money.

Comprehensive, tailored service
The SCPS is SICK´s all-in-one solution for process gas analysis. All system components and the associated service are obtained from a single source, ensuring that you always have a skilled contact person you can turn to.
Maintenance can be planned thanks to SICK Remote Service and condition monitoring


SICK´s all-in-one principle guarantees high system availability and cuts down on system downtimes.